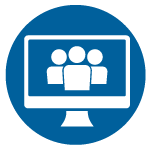 Public Hearing Overview
Welcome to the I-526 Lowcountry Corridor WEST (I-526 LCC WEST) Public Hearing. The purpose of the Public Hearing was to:
Provide an update on the I-526 Lowcountry Corridor WEST (I-526 LCC WEST)
Present the Draft Environmental Impact Statement (DEIS), including the Recommended Preferred Alternative and the DRAFT Community Mitigation Plan. The DEIS is available online and in hard copy. More information here.
Ask for YOUR comments, feedback, and concerns!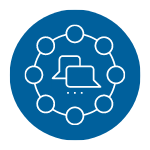 View Virtual Materials
Below are the boards that contain all the materials you would have seen at an in-person meeting, organized in stations.
A simulation of the Recommended Preferred Alternative
Your property in relation to the Recommended Preferred Alternative
Videos and listen to audio as we walk you through the project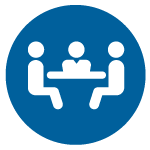 View In-Person in Community Office
5627 Rivers Avenue, Gas Lite Square
During the public comment period, the project team held one-on-one appointments with the public to discuss the public hearing materials in detail and answer questions. These in-person sessions were held on the following days.
Thursday, November 19 | 10 am -7 pm
Saturday, December 5 | 9 am – 4 pm
Tuesday, December 8 | 9 am – 6 pm
Wednesday, December 9 | 10 am – 7 pm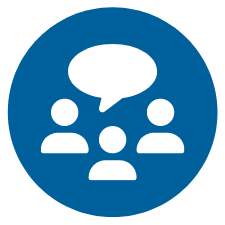 How to make a comment
Meaningful input is our number one priority. Below are the ways to make your voice heard in the official project records.
Official Comment Period: October 30, 2020 – January 15, 2021
Project Website
Fill out a comment form
here
.
Project Hotline
843.258.1135 (Call Us)
Press "2" to leave a verbal comment. Comments will be limited to 2 minutes. Verbal comments left here will be played at the Live Virtual Comment Session. One comment per person.
Project Email
Mail
Joy Riley, PE, PMP, CPM, DBIA
SC Department of Transportation
Post Office Box 191
955 Park Street, Room 401
Columbia, SC 29202-0191
Live, Virtual Comment Session
A live, virtual comment session was held on Tuesday, December 15, 2020
Registration was required to comment.
Participation was
online
or by phone.
View the full meeting
.
Hear the comments
.
There was a short presentation followed by a listening session. Comments received on the hotline were played after hearing from those who pre-registered. To provide a 2-minute verbal comment, you must have registered in advance. No registration was needed to listen.
All formal comments received during the comment period were evaluated and included in the project record. Please note, only written comments received a formal response. All information provided will be published and subject to disclosure under the Freedom of Information Act.
The Draft Environmental Impact Statement detailing the human and natural environmental impacts is available here and at the Community Office. Additionally, the public can comment on the Environmental Assessment completed for the Land and Water Conservation Fund of the National Park Service and review the anticipated impacts to properties protected under Section 4(F) of the Department of Transportation Act of 1966.